It's not just about hay and chaff…its also good advice and best care for your horse.
Although that is a big part of what we do as we establish valuable supplier relationships to bring you the best quality lucerne and cereal hay and chaff.
We also stock specialised bagged feeds and mixes whether it's a complete feed, balancer or supplement to your horse's pasture.
Valued suppliers include Barastoc. Hygain, Mitavite, Johnsons, Kentucky Equine Research, Laucke Mills, Harbisons, Coprice, Benchmark Feeds and more.
Other common feed requirements include molasses, cider vinegar, oil, barley, bran, pollard, copra meal, soya bean meal and soaking products such as Speedibeet and Maxisoy.
We also stock many supplements to keep your horse in excellent health including wormers, hoof care, digestive aids, electrolytes, vitamin and minerals. Bandages and lotions, antiseptics, herbal pain remedies for when there may be an occasional injury.
See us for electric fencing, troughs, feeders, rugs, halters, grooming, farrier items and stable bedding and yard surface management.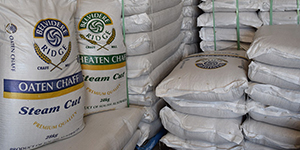 HORSE FEED
Molasses
Cider Vinegar
Oil
Barley
Bran
Pollard
Copra Meal
Soya Bean Meal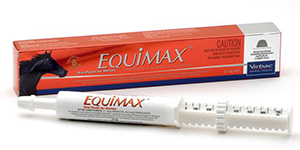 Wormers
Hoof Care
Digestive Aids
Electrolytes
Vitamins and Minerals
Bandages, lotions, antiseptics and herbal pain remedies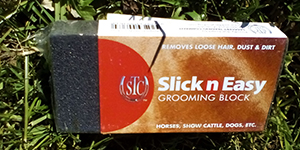 Electric Fencing
Troughs
Feeders
Rugs
Halters
Grooming and Farrier Items
Stable Bedding
Yard Surface Management
HORSE HEALTH
We try to keep most products in stock. Ask us for anything you don't find on the shelf as it may be on order or we can order especially for you. Our Adelaide suppliers can usually provide items within a week depending on availability.
Hoof products comprising oils, grease, growth supplements.
Gastrointestinal and digestive aids.
A wide variety of vitamin supplements and injectables.
Psyllium and similar products for sand flush and colic prevention purposes.
Pain relief, liniments, bandages, antiseptics, antibacterial, wound treatments, first aid items.
Wormers and pesticides, vaccines for tetanus, strangles, tetanus anti-toxin.
Electrolytes, calming products, shampoos, conditioner, gloss, highlighter, bacterial and fungal skin treatments
Herbal supplies for a variety of applications.
HORSE EQUIPMENT
Polymaster is our preferred supplier for troughs and feeders as they are made from durable sun resistant plastic proven to last. Mounting steps are also available.
You'll find buckets, rakes, shovels and poopa scoops.
Electric fencing needs are always in stock with a variety of sighter wire, tape, solar and mains units, attachments and insulators.
We usually have a supply of droppers and any wire, gates, posts or yarding can be ordered as needed. We have a small supply of Diamond Grid, a ground stabilising product but pieces can be ordered in to accurately meet your requirement.
Bedding product such as wood shavings is available in a wool bale size or compressed bag suitable for one stable. Proteq equine bedding pellets are also available by the 20kg bag.
There is a small selection of farrier equipment including rasps, shoes, and nails if you are skilled in this area.
HORSE TACK
FOR THE HORSE:
Nylon/leather/rope halters various sizes.
Lead ropes, brushes, curry combs, mitts, rubber bands, water scrapers.
Rugs for both summer and winter.
Grazing muzzles, haynets (including large round), flynets and veils.
FOR THE RIDER:
Boots, saddle blankets, jodpur clips, numbers, whips.
We aim to stock the most common tack items but anything else can be ordered into our store at your request.
We partner with National Equestrian Wholesalers to promote a tack catalogue sale twice yearly.
Shop on-line with them at natequest.com.au anytime to have your items available to pick up from our store. Your online purchase through them supports us too.